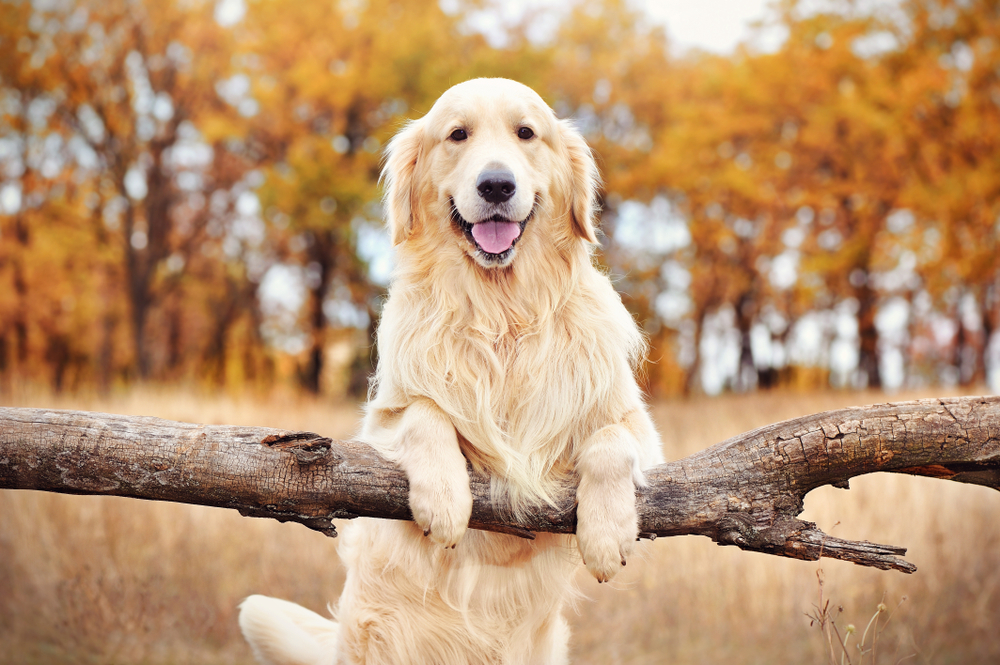 Embrace the Fall Season: 5 Fun Activities to Enjoy with Your Pup in Mobile, Alabama
As the crisp autumn air settles in and the leaves begin to paint Mobile, Alabama, with vibrant shades of red, orange, and yellow, there's no better time to enjoy the outdoors with your furry friend. Fall is the perfect season for embarking on new adventures and making cherished memories with your pet. At Wesson Animal Clinic, we understand the importance of keeping your four-legged companions healthy and happy, especially during this beautiful season. So, we've compiled a list of five fantastic fall activities you can enjoy with your pup in Mobile, all while ensuring their well-being remains a top priority.
5 Fall Activities To Do With Your Pup
• Scenic Nature Walks:

Mobile is blessed with an array of stunning parks and nature trails, which offer a picturesque backdrop for a leisurely stroll with your dog. Take your pup to the Mobile Botanical Gardens or Langan Park and immerse yourself in the breathtaking fall foliage. Enjoy the changing colors and the crisp air, while your furry friend explores new scents and sights. Before heading out, don't forget to check that your pet is up-to-date on their vaccinations and preventative treatments, and consider a wellness checkup at Wesson Animal Clinic to ensure they're in tip-top shape for your adventure.
• Pumpkin Picking:

Fall isn't complete without a trip to the pumpkin patch, and your dog can join in on the fun too! Many local farms in the Mobile area allow well-behaved pets to join their owners as they search for the perfect pumpkin. Bring your dog on this family outing and let them partake in the excitement of choosing your Halloween decorations. Remember to maintain proper leash control and be mindful of other visitors. And, of course, ensure your pet's flea and tick prevention is up-to-date.
• Pet-Friendly Festivals:

Mobile hosts numerous fall festivals and events that are perfect for pet owners. Check out events like Bark in the Park, where your dog can socialize with other furry companions while you enjoy live music and local vendors. Always make sure your pup is comfortable in crowds, and keep them on a leash. It's also a great time to show off your pet's latest grooming and pampering from Wesson Animal Clinic's professional pet care services.
• Picnic by the Water:

Mobile's picturesque coastline provides a serene setting for a peaceful picnic with your canine companion. Find a pet-friendly spot along Mobile Bay or Dauphin Island and enjoy a relaxing afternoon by the water. Pack a basket with your dog's favorite treats and plenty of fresh water. Don't forget waste bags to clean up after your pup, and take advantage of the opportunity to have a thorough check-up for your pet at Wesson Animal Clinic to ensure they are healthy and parasite-free.
• Agility and Training:

Fall is an excellent time to engage in agility training with your pup. The mild weather is perfect for outdoor training sessions, whether it's teaching your dog new tricks, agility courses, or simply enhancing their obedience skills. If you're considering agility training, consult the experts at Wesson Animal Clinic to ensure your pet is physically and mentally prepared for these activities.
Schedule A Fall Checkup For Your Pet In Mobile, AL
Mobile, Alabama, offers a wide array of autumn activities that you and your pup can enjoy together. While having fun with your furry friend, remember that their health and well-being should always come first. Regular vet check-ups, vaccinations, and preventative care are essential for ensuring your pet stays happy and healthy throughout the season.
At Wesson Animal Clinic, we are here to provide the best care and support for your beloved pets. Don't forget to schedule an appointment with us to keep your dog in optimal health, ensuring that they're ready to embrace the beauty of fall with you. Enjoy the season, and make it a memorable one for both you and your furry family member.