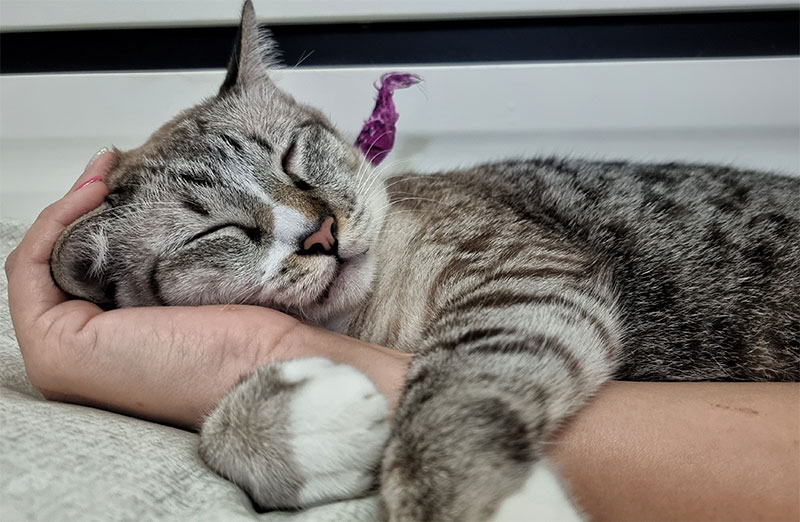 How You Can Change a Pet's Life Through Adoption
January 24th is
National Change a Pet's Life Day
, a day established to raise awareness about the needs of animal shelters and the animals living in them. One of the primary messages of the day is intended to encourage prospective pet owners to adopt, rather than shop.
5 Reasons to Adopt Your Next Pet From an Animal Shelter
1. You Save More Than One Life
When you adopt an animal from a shelter, you save your pet from the possibility of euthanasia. Additionally, you create an open space in the local animal shelter where another pet can find safety, care, and the potential for finding a loving forever home.
2. You Bring Home Unconditional Love
After spending time living in an animal shelter, your new pet will greatly appreciate the home, attention, and comfort that you provide. As a result, you'll bond quickly and have a new best friend to love you unconditionally for life.
Shelter fees are almost always much less costly than the price of purchasing a pet from a breeder. Depending on the breed of puppies or kittens for sale, some pets can cost thousands. Whereas, pet adoption fees at animal shelters typically run between $50 and $100.
4. Shelter Pets Come With Their Veterinary Care
When you adopt a pet from a shelter, the fee is not only less but you're also getting more. Animal shelters provide their residents with the basics of wellness and preventative veterinary care. The pet you adopt will likely already have had the vaccinations and parasite preventatives that they need in addition to having been spayed or neutered.
5. Combat Unethical Breeding Facilities
Additionally, when you pay an adoption fee to an animal shelter, you can rest easy knowing that your money is going to support a good cause and not an unethical breeding facility like a puppy mill.
More Ways You Can Change a Pet's Life
Pet ownership is a big responsibility, and if you're not quite ready to bring a new pet into your life just yet, you can still help to change pets' lives for the better. You can help local animals in need by donating your money, time, or spare pet supplies to local animal shelters and by helping to spread the word about the importance of adopting instead of shopping.
Establish Your New Pet's Care at Wesson Animal Clinic in Mobile
If you plan to adopt a new pet, we welcome you to establish care at
Wesson Animal Clinic
. We provide high-quality, comprehensive veterinary care and tailor our recommendations to meet each individual pet's unique needs. To learn more or
schedule your pet's first appointment
with Dr. Wesson, we welcome you to contact our office today.